Hello,
Like a week ago my knime was working properly, today I tried to import a workflow and when browsing the destination it shows me an error "please select a workflow group"(Image #1). In the console it doesn't show any issue / error while running knime.
In my Knime explorer I can't see the workflows I´ve created previously, it only shows to me my "LOCAL (Local Workspace)". If I create a new workflow or group it doesn't show up on the explorer. But if I go to the location where knime should be creating the flows/files they appear on the specific folder.
I´ve tried also to change the location of my workflows, moving them to another folder, inside and outside my OneDrive, I´ve tried restarting and re-installing knime and nothing seems to work.
If I create a new workflow there´s the same error message if I want to choose the location, if I´m not changing it I can create the workflow but it wont appear on the explorer
(images #2 &3)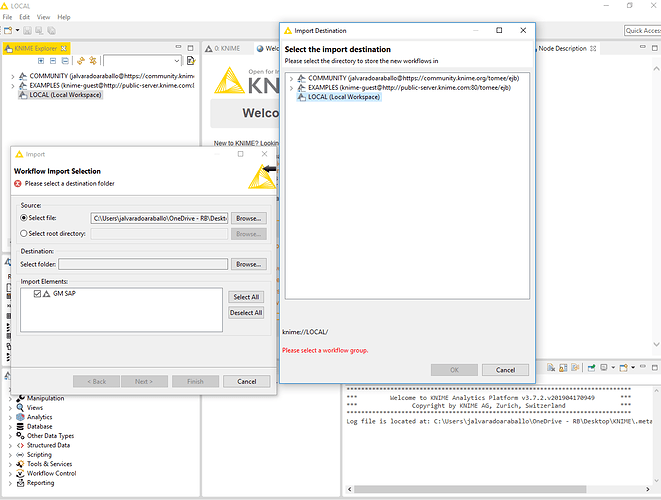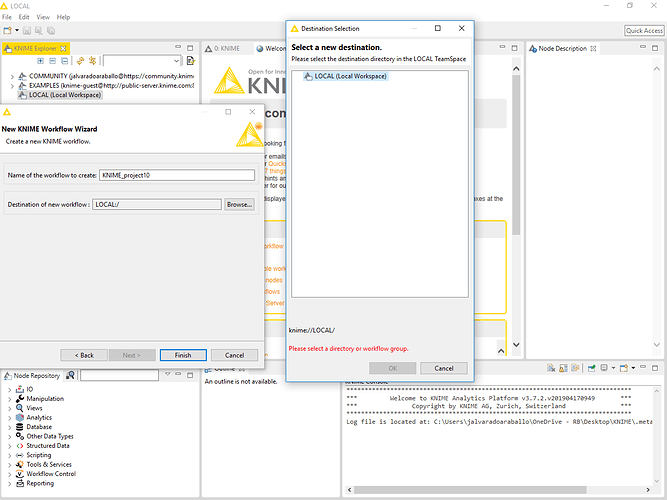 Please if someone has gone through the same let me know how you managed to fix it.
Best Regards