I have two tables, where I want to do a right outer join. In the second tab of the joiner configuration, I decide which columns I want to keep.
However, I have noticed that when I pick the column I joined on, it only appears in the result if I choose it from the first (left) table. If I choose it from the second table, it is ignored.
This is not a problem with an inner join, where it doesn't matter if I pick the key column from the left or right table. But in a right outer join, if I pick the key from the left table, I am left with tons of missing values.
I know that I could do a left outer join, but 1) there are times when the right join makes more logical sense, and 2) maybe I am misunderstanding something and I am worried about making subtle mistakes. So, what would be the right way to do my right outer join while keeping the key column?
---
Example
Left table:


Right table: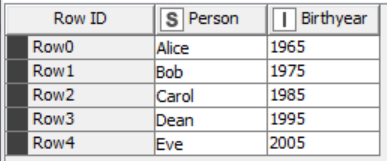 Settings: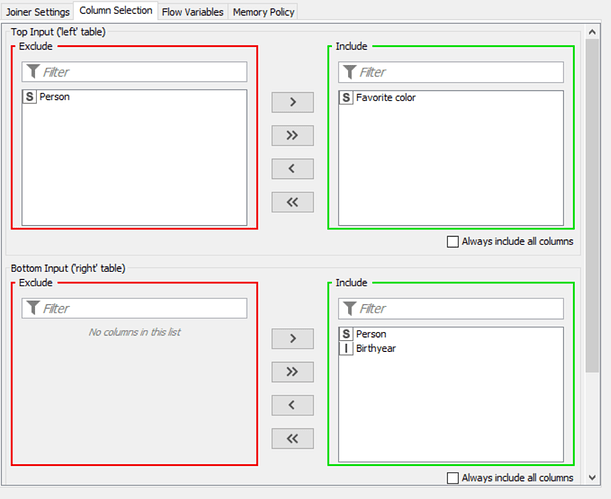 Join result - here I want the "Person" column to appear too, but it's missing: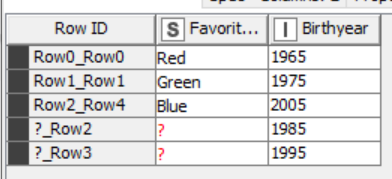 MWE joiner missing column.knwf (11.5 KB)
people.xlsx (8.7 KB)