Hello, I tried to install KNIME with its free extensions. First when I installed KNIME then it was running fine. But once the extensions got installed, the application is not opening and displaying an error message which says: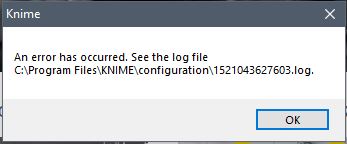 "An error has occurred. See the log file C:\Program Files\KNIME\configuration\1521043627603.log"
Please suggest me how I can fix this problem. Thank you.