Hi folks,
Is it possible to use the "call worfklow service" also with the "KNIME Mountpoint Connector"?
For version 4.5.x it does not seem to work: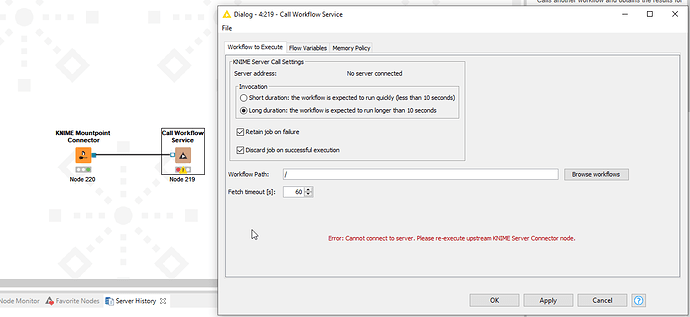 I am asking since we have a corporate KNIME Server and my department does not have access to the KNIME Server Credentials for the "KNIME Server Connector", nore would it be smart to share those credentials with the whole organization. The Mountpoint connector would enable everybody though to access exactly the folders, which he/she is entitled to.
Best regards,
Stiefel