Hello Team,
Afternoon.
I am running into a challenge.
Run Query on DB, Get results.
Need to download an Excel file (which has prebuilt pivot table based on data tab) from Google drive (template location)
Update the file data tab with the results from query
Upload on the google drive for client folder with modified data and file name.
So avoiding file to be stored locally etc…
Now the challenge is using KNIME Protocol …
I tried saving file locally using Excel Sheet Appender. It works with KNIME protocol but Download does not…

Excel Appender Node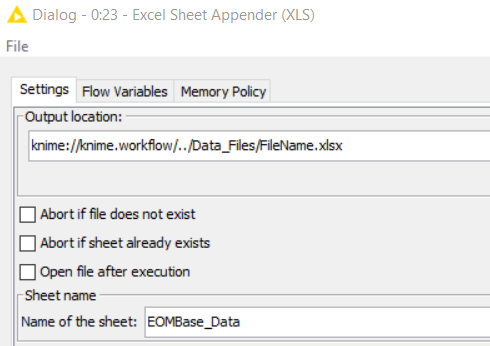 But when I use "Download" node, it does not.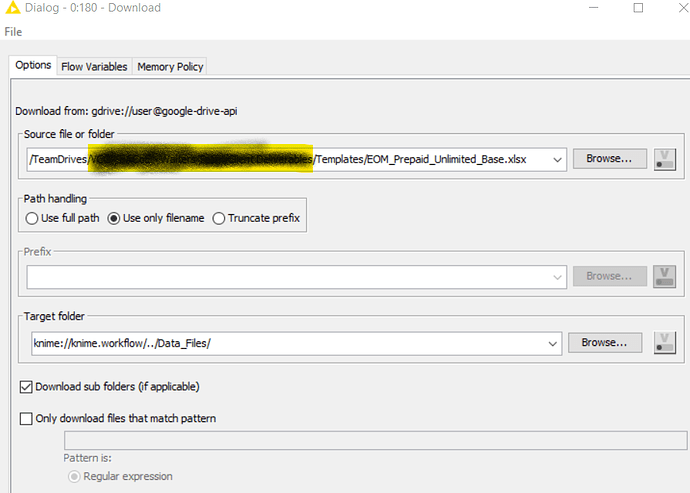 Here is the error

I don't know what is the problem.
Can someone guide me ?
Eventually, I want to publish this flow to knime server and schedule it… so that it can run without any dependency on local file system.
Thanks
Shah