Hello everyone,
How to read information on Share Point with KNIME?
Thanks for your Help.
Pics is Share Point information: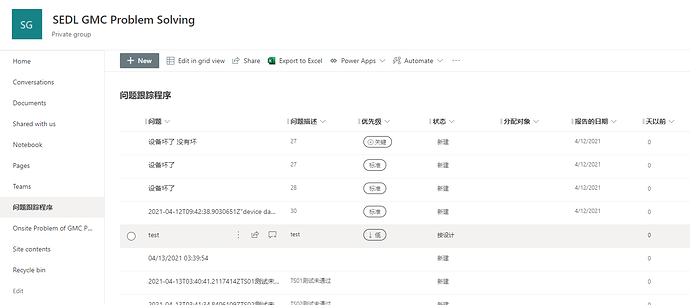 Hello Ivan,
Thanks for your help.
I made the workflow , but how can read the flow Pics highlight part information?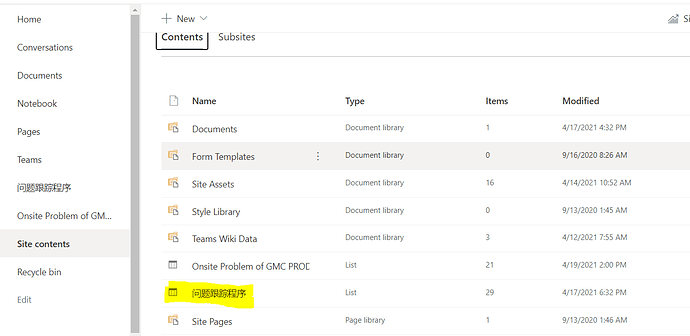 Workflow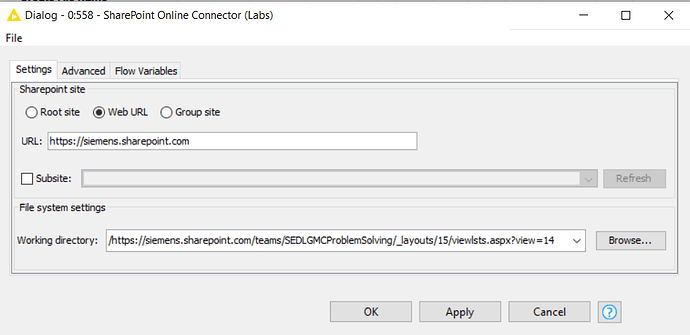 something is wrong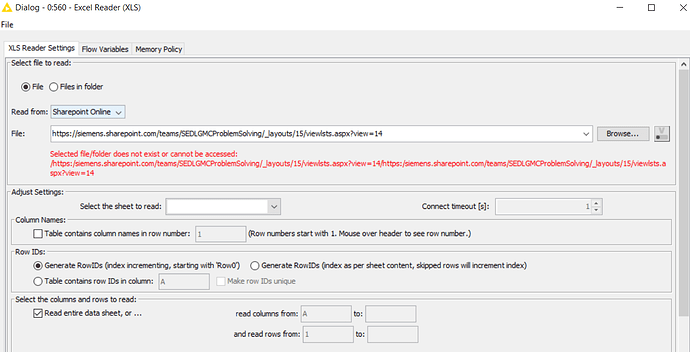 Hello @Banksy,
unfortunately reading list (judging from your screenshot highlighted information is in list) from SharePoint using SharePoint connector node is not supported. However there is existing ticket where I'll add +1 for you.
Additionally I suggest to check this topic:
Br,
Ivan
Hello @ipazin
Thank you for your answer and help!
But Excel Reader is not successes,If I want reading excel file from share point.
Did I misconfigure it?
Thanks.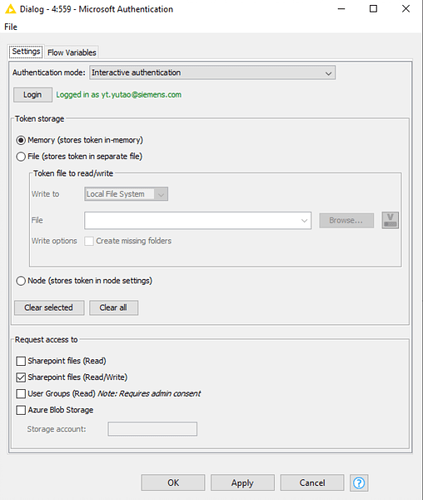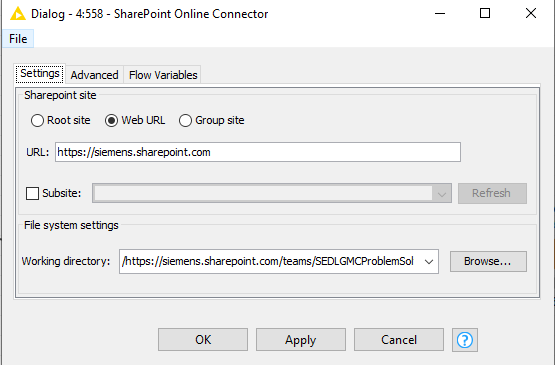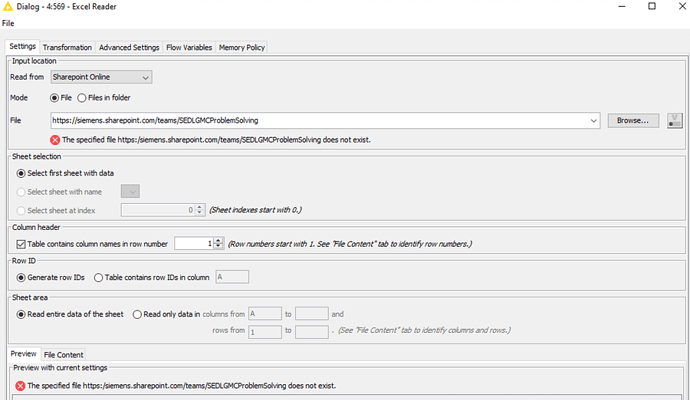 Did you enter that location yourself or select it via browse? If you entered it yourself try selecting the file via browse same goes for the connector
Best
Mark
Hello @Banksy,
Seems so to me. If you want to read only one file with Excel Reader node point it to that exact file. Currently you are pointing to directory set up as working directory in SharePoint Connector node. If you want to read multiple files from this directory choose Mode type Files in folder.
Br,
Ivan
Hello @ipazin ,
I configure SharePoint Connector node have problem, and I've solved the problem.
Thank you for your help!
Hello @Mark_Ortmann
I selected it via browse, I think the share point connector node configure have some problem,
but I've solved it.
Thank you for your answer.
Great to hear that you were able to resolve the issue. Anyways, if there is a bug on our side it would be great if you could share your insights / how we can reproduce the issue so others don't run into this issue.
Best,
Mark
Hello @Mark_Ortmann
I just changed share point connector node Web URL address, but I don't know what is the reason of success.
Before: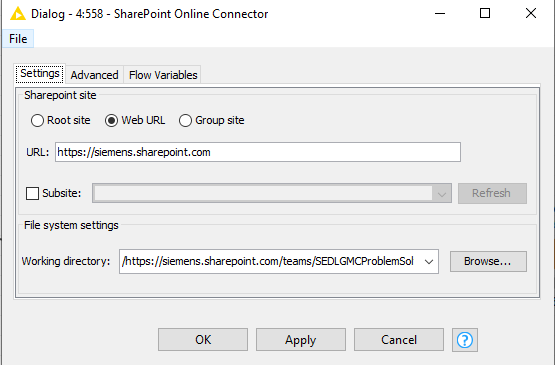 After: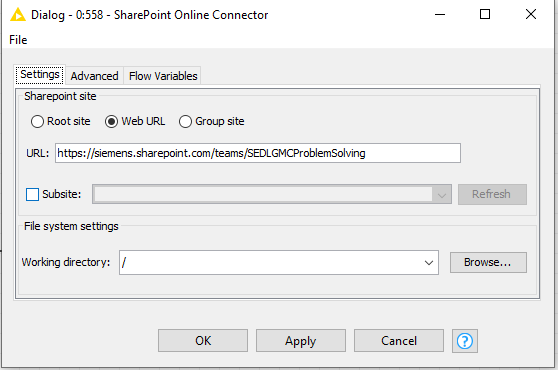 This topic was automatically closed 182 days after the last reply. New replies are no longer allowed.