Hi KNIME,
I have tried to build up the Distributed Executors in accordance with the instruction : https://docs.knime.com/2018-12/server_admin_guide/index.html#knime-server-distributed-executors.
However, I met an error that is "Executor> ERROR main RabbitMQHandler Could not acquire enough core tokens from server, quitting" on the way to start the executor manually.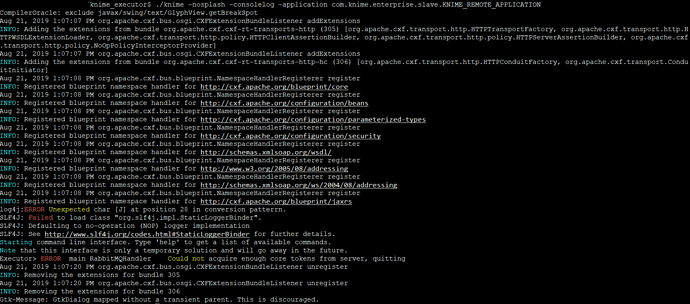 The KNIME server, RabbitMQ, and Executor were installed in one same machine with a partner license.
How can I solve this problem?
Best,
EXEM_KIM