I'm trying to install knime server 4.10.3 with openjdk 8u252.
I made a setup change to for jvm path in tomee>java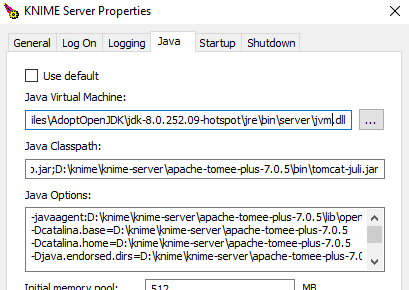 When i start the service it says its started, but i cant access the knime webportal, 404 error.
When i run it via startup.bat it works using the same url.
any ideas?
Thanks,
G