Hi,
I'm currently trying to deploy a workflow on our knime server. The workflow uses some components to get login informations from the user for a REST API call. It works completely fine locally on my machine and also on the server as a server job.
Unfortunately If I want to start it from the webportal it starts, but then always this screen appears: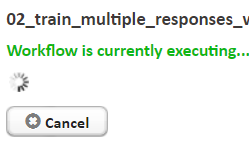 And this never ends. After hitting start it should immediately ask for login infos via one of my components:


If I open the job and look where the problem is it looks as follows: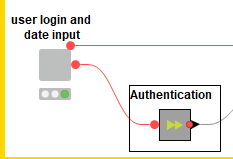 and going into Authentication: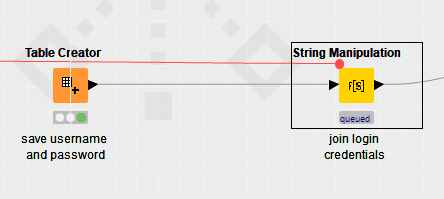 It says "queued" at the string manipulation but I don't know why because all previous nodes are finished. Can someone help me please.
Thanks in advance.
Best regards,
Armin