I get the following - WARN DL4J Feedforward Learner (Classification) 0:15 Label column not available or not yet selected for SUPERVISED training. Domain of Label column may not be available.
In the Error Log as well as when I attempt to configure the FL4J Feedforward Learner (Classification). Here is a image of my model:
as well as the input table.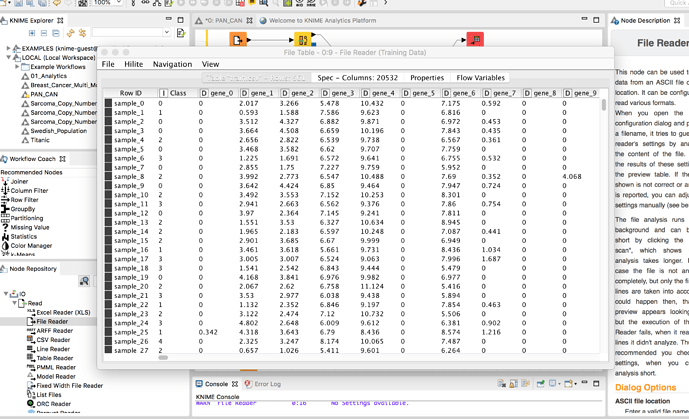 The Class column is the type of cancer the model is trying to predict (using gene expression data).
This is with Knime 3.7. I am not sure how to fix this. Any pointers would be appreciated.
Thanks,
Jeff