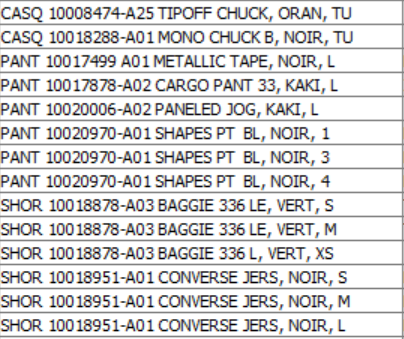 Hi,
Here I have different articles from my brand. I want to split the cell so I can have only the size (which is the last letters from the string).
The thing, if i do a cell splitter for every space, it gives me 4 or 5 or 6 columns. Depending on the number of spaces of course.
Do you know how I can, for every rows, keep the size apart from the reste of the string?
Id like it to be automated for every row.
Thanks in advance,
CD