When I update Linked Components, I don't get any message on my computer to ask me if I want to reset and update the components.

When I import these same workflows onto the computers of other team members, they get that pop up, but I never do on my computer.
Furthermore, I just tried importing a workflow from another user that had a mountpoint relative link to a component. I can't even force it to update with the current component configuration by clicking "Update Link", as it said "No Updates Available", but the component information seems to be from the other person's computer, and not mine.
Here's the configuration of the linked component in the workflow that I imported: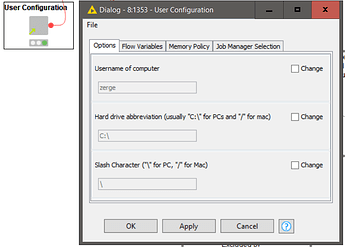 The username on their computer is "zerge", and the username on my computer is "sand2".
I double-checked that the link is a mountpoint-relative link. Here's the popup I get when I try to change the link type.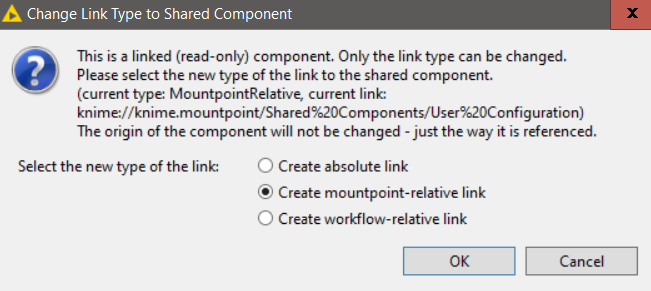 And this is a view of the User Configuration node on my computer, which shows a User of "sand2"

Any ideas on how to solve these 2 issues? I know I could disconnect the link and reconnect it for each one, but that kind of defeats the purpose of having linked components if they don't update more automatically.