Hello all,
I am trying to match names to objects in a table I have. Sometimes they will not have all the necessary information. So for example, Look Up from this given table:

Matching against a small DB of objects I have like the example below: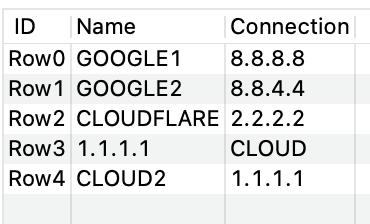 My output is the following:

Here's the lookup Main part:

My questions are the following:
1 - Why can't Row1/Column1_Arr[1] return the Connection from the Object List? It surely matched it on Row0. And even if it did not. I would like to see what is that Connection/IP Addr matching to "if it is found to have another association" on the Object List, otherwise then it is ok for me to get a missing, np.
2 - Same thing on Column3. I would like it to query if an association exists between both tables. In this case, Column3_Arr[1] should return 2.2.2.2 on Row1 right after Name. Remembering that the Connections Table is the Master. The Input and the 'Object list' is simply a variables table.
3 - Order /Why is Row0 returning for connection the Last Duplicate entry and not the first one?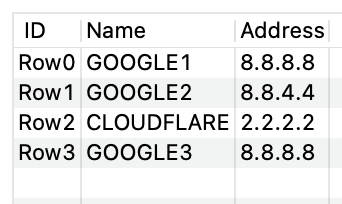 Lastly. Would transposing the Master Table make things easier to operate?
Thank you!
J.
LookUp_Example.knwf (42.5 KB)