Situation:
I have an issue with my DB Writer node because some of the date fields in my dataset are in the datetime2 format (which allows for dates such as 0001-01-01) which isn't supported by my SQL server.
I have created a piece of workflow that takes all the datetime columns and where it is less than the permitted value, it defaults it to 1900-01-01.
Issue:
Although the loop does the job in principle, the issue is I don't actually want to pass any of the output of the variable loop end node to anything, I just want to take the result after the expressions and carry on with it. This is obviously not allowed, but I can't fathom how else to do it.
Please help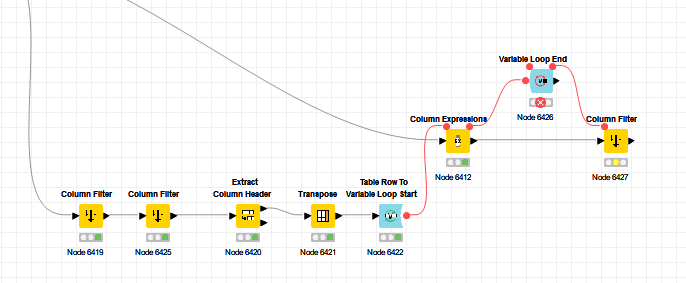 Many thanks,
Charlie