Hi!
I'm struggling with something that I feel should be very simple, but can't find any guidance on it.
I have a web scraper which uses Selenium nodes to loop over different pages.
I want to dump the results into a table, so have used a Table Writer node after the loops.
For some pages however, there may be an error, and I want to save the data which was collected before the error. IE ie want it to write for every row, and "save" the intermediate results.
I can't work out how to do this as if there is an error the workflow stops and no data is saved.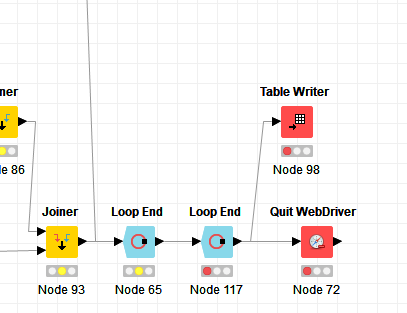 Any ideas?