This is definitely a minor issue but it's annoying every time I open a Node Configuration dialog and display its Flow Variables tab. If there are parameters whose names exceed about 15 characters in the list, then I can't see their whole names. These names are cut and three dots are added at their ends.
Let's have a look at how Joiner node's Flow Variables configuration looks like: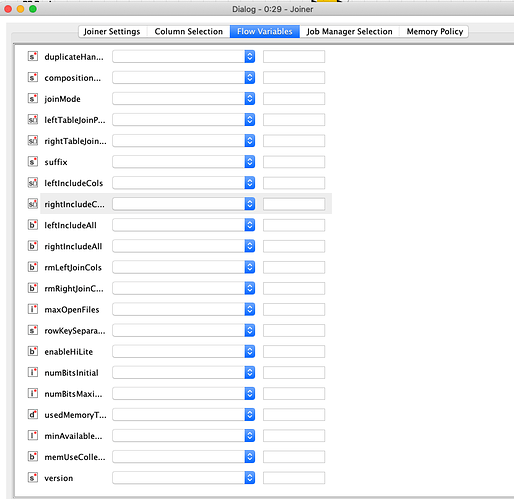 The only way to see the whole name is to get one's mouse over the label and read a tooltip. There's no way to adjust the label's horizontal size.
This might occur only on Mac I haven't checked it on Windows or Linux.
I'd really appreciate this addressed by the KNIME team.