Hi, this is my sample data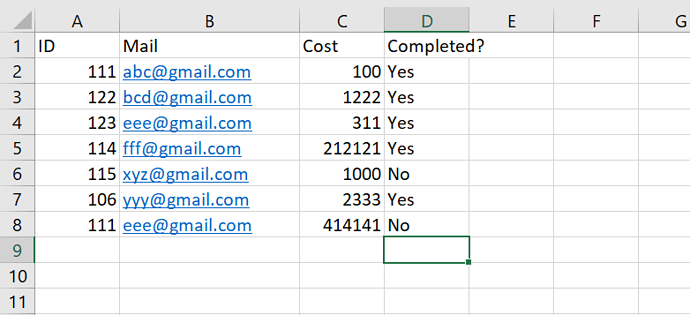 I have to attach this file and send a mail to the list of mail address in the Column B. Just wanted to know if this approach would work, or is there something else which has to be done.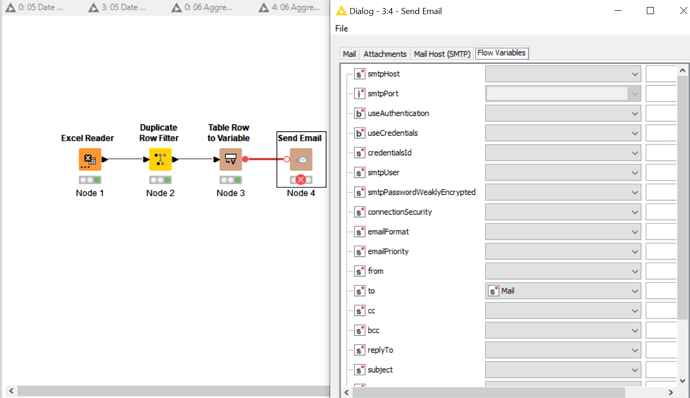 I used the table row to variable node and connected it to the mail node.
Thanks.