Hi Community,
I have a set of data that has some countries set together in the same cell with "," as separator.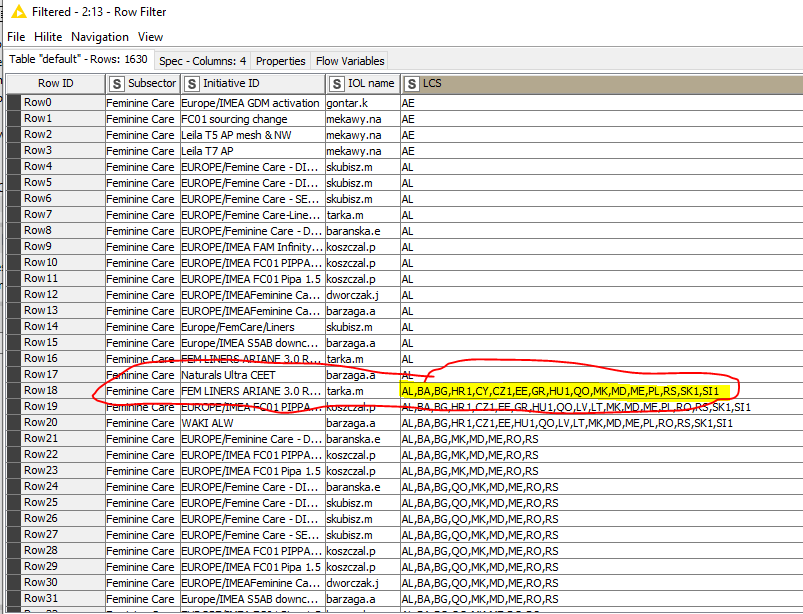 What I need is to have the data in the other to be duplicated with each country code on a separate row.
I know that I can separate the countries in different columns via "Cell Splitter" node, but this will make the data much harder to manipulate.
Can anyone help me with this?