Hi,
Why there isn't in the flow variable panel of the Math formula node a place for the append_column_name ?


Hi @Fabien_Couprie ,
It is a bit counterintuitive, but if you want to append a column instead of replacing one, you can still put the new column name in the "replaced_column" spot. Whether it is appended or replaced depends on the position of the radio button.
For example:
Input table:


Input table "Flow Variables" tab:


Math Formula node "Math Expression" tab: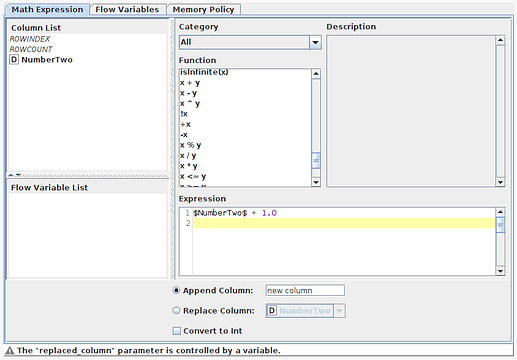 Math Formula node "Flow Variable" tab:


Output:


Best
Aswin
This topic was automatically closed 182 days after the last reply. New replies are no longer allowed.