Hi KNIME Members,
I am not able to use the if function within the math formula node.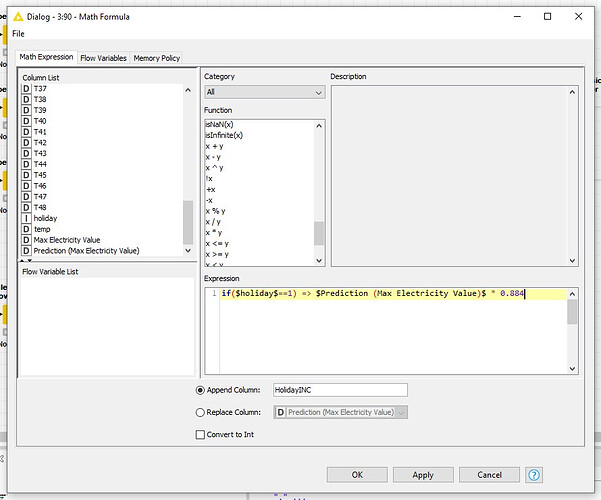 We have two columns: MaxPredictionValue and Holiday. The max prediction value columsn has multiple rows with a electricity usage value and the holiday column has the value 0 for not a holiday or the value 1 for when it is a holiday. I want to create a new column where we multiply the electricity usage value with 0.884 when the column holiday has a 1 in it.
Somehow I can't get it working. Can someone show me what I am doing wrong?
Thank you in advance.