Hello!
Could you please advise is there the MAXIFS (analogue excel) function here.
Hello @spa_rr_ow,
and welcome to KNIME Community!
Not sure how exactly MAXIFS() function is working in Excel (and sure there are others as well) so if you could explain it a bit more it would be great. Especially with input data and desired output. Dummy data works just fine
Br,
Ivan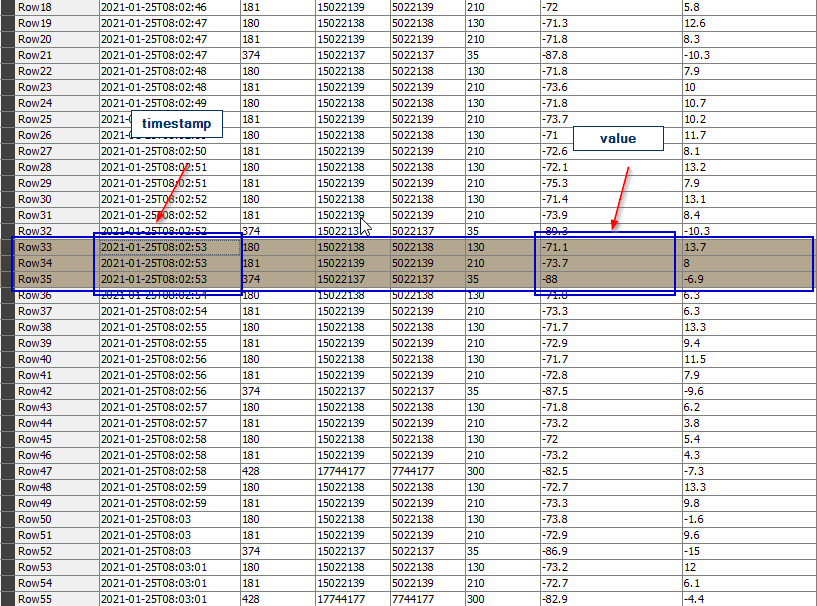 i want to calculate one max value within one timestamp. I mean MAX value for column with additional condition.
Sorry i have one remark. Necessary that all rows stay without changes. I just need to know where value is MAX within timestamp.
It seems i starting to understand the KNIME logic. Using Group By and Joiner i can get the need it result. Thanks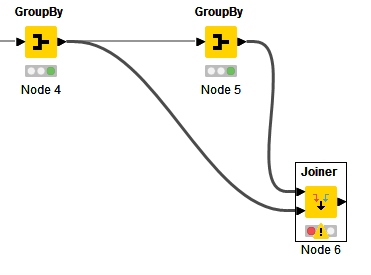 Hi @spa_rr_ow,
if i got you right, then
a) do groupby with group condition timestamp and maximum aggregation on value
b) add a constant value e.g. "max" after groupby node
c) join it back to your original table with left outer join with joining columns timestamp vs. timestamp an value vs. maximum(value)
BR
Hello! yes, you are right
Hello @spa_rr_ow,
you can also use Duplicate Row Filter node with option to keep all rows. Include only timestamp and use maximum on your value column. Follow it with Rule Engine node to label properly newly added column. (This will avoid joining operation which can be costly in case there are lot of rows.)
Br,
Ivan
This topic was automatically closed 182 days after the last reply. New replies are no longer allowed.