Hi
Just noticed this unexpected behaviour: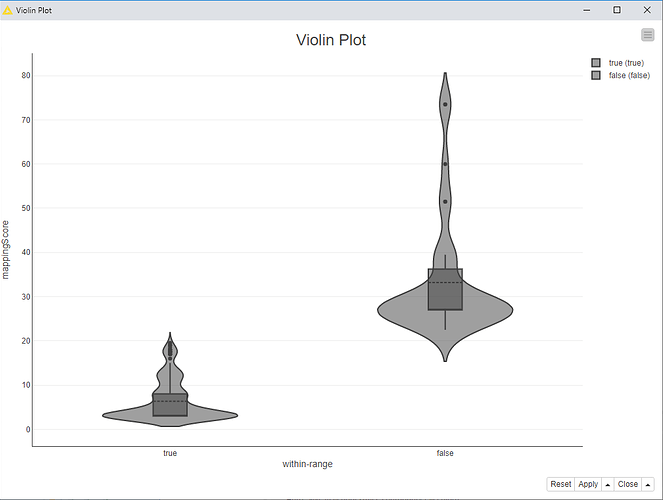 Above image generated by the Violin Plot (Plotly) when using a string column containing 'true' and 'false' values as the Group-By.
If the column is a boolean of true false I get this: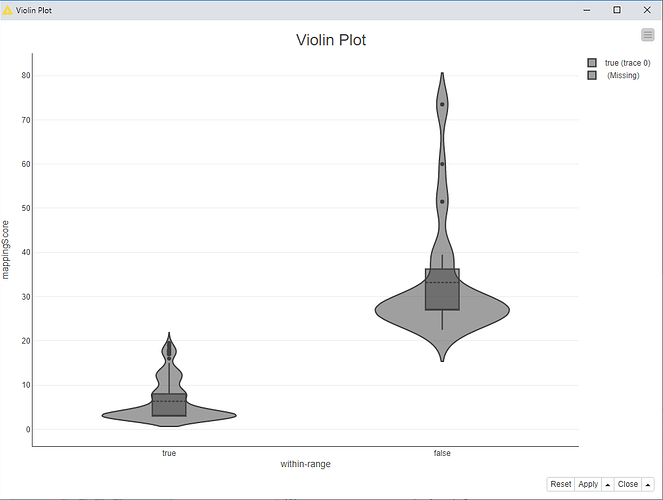 The legend doesn't seem to like using the boolean value. The rest of the blot seems to be ok.
Cheers
Sam