Hi there,
I'm just getting started building extensions for KNIME with eclipse, and have nearly completed the "Number formatter" example. At the step to "Create an update site project" I discovered that my overview tab did not contain a "Publishing" section within my feature.xml file.
Does anyone know of an alternate method of creating an update site project, or have an explanation of what I've done wrong or could do to fix it?
Using Eclipse for RCP and RAP developers version 2022-09 (4.25.0)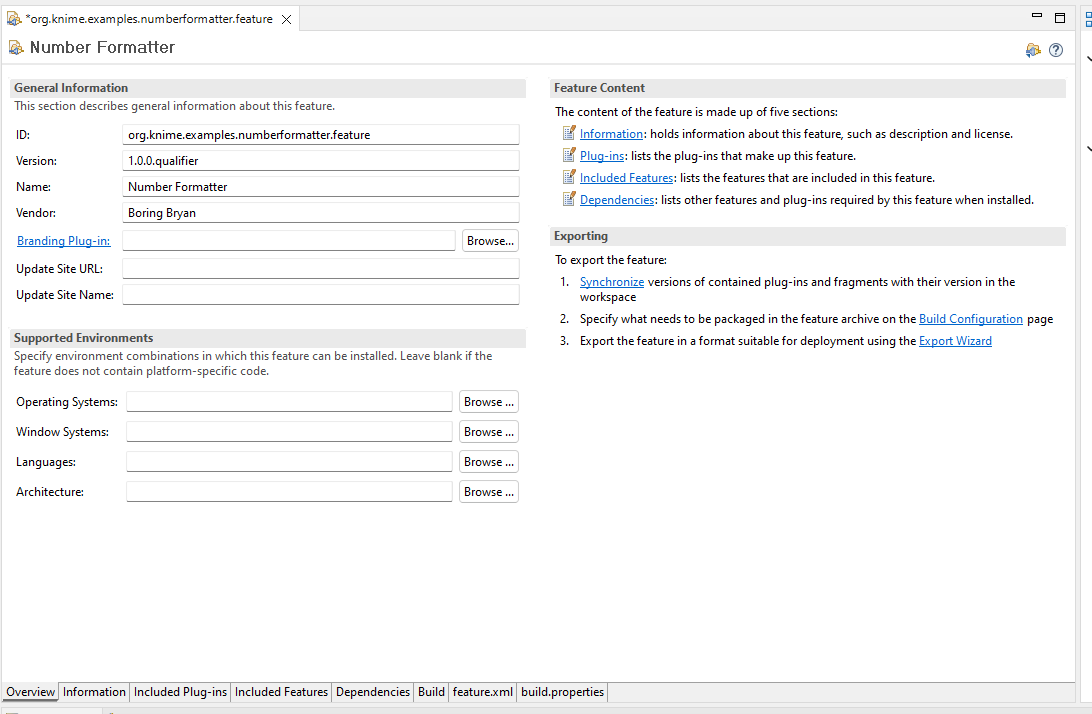 I'm really excited to get this working, can't wait for your feedback!