Hello,
since the newest Knime updates I'm having serious errors when reading files from my server.
In the old version I used the file chooser widget (so that a user could choose a file), but as default I selected a .model file via "Browse":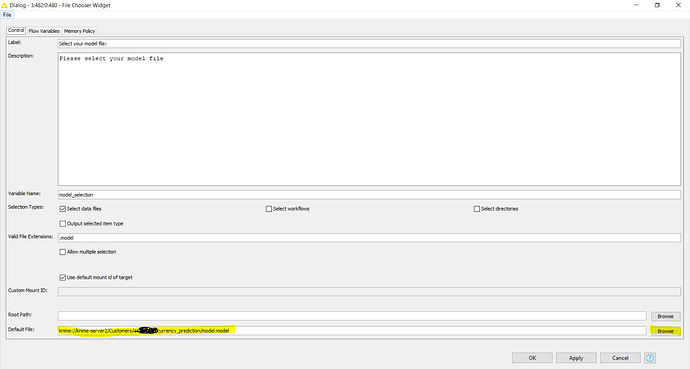 Now when I use that variable in a model reader node:

I run in the error:

Locally everything is working fine, but when executed on the server it doesn't work.
When I use the new Model Reader Node I can't select my flow variable:
Is there any possibility that I can use the old deprecated nodes, because i don't want to change hundreds of workflows. Thanks for your help.
Best regards
Armin