Hello,
sorry, but I can't find a solution for my problem. Maybe it is trivial, but in my case your help is required.
I have set of data as on the picture1.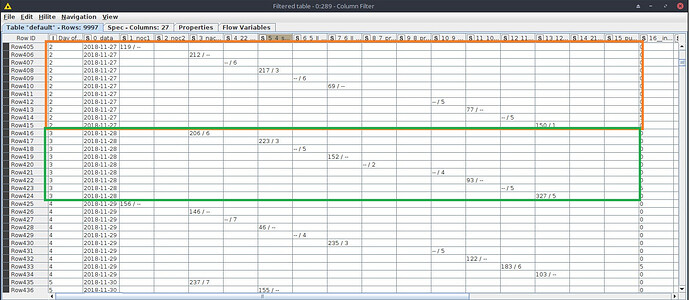 In the separate rows there are values in columns that there is a value in only one column in each row (I mean about columns from [1_noc1] to [15_pu…] which are located on the right from date column [0_data]. I want to group this data by the date - [0_data] column, to have only one record / row for each day, and to have all values concerning this date moved to one row as on the picture2.

Till now I cannot do it using group node as well as using excel's VLOOKUP eqivalent in Knime. Is there any smiple way to get it?
Thanks in advance. Best Regards,
Pawel