Hi all,
Commonly, we authenticate against our AAD via the "interactive authentication" in the "Microsoft Authentication" Node to for example connect to SharePoint. When we want to run the workflow on the server, we store the authentication as a token like this: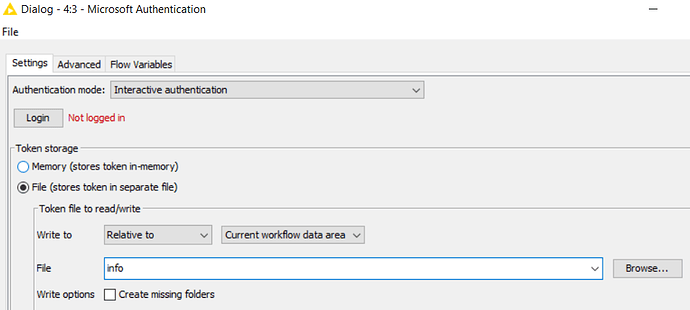 The authentication is then valid for quite some time and the workflow can run w/o re-authentication. Nevertheless, this also means, if someone else runs this workflow e.g., from the Webportal, (s)he would use my authentication and token and might access a SharePoint folder potentially w/o genuine permission.
Is there a possibility to force an interactive authentication via the webportal, to assure data integrity?
Thanks and BR,
Stiefel