Hi there,
I'm new to KNIME and struggle probably with an easy to solve problem. Although I have not seen any query with this problem.
I have two input tables with various rows all having the same unique ID but different content. I would like to have one row per ID combining all data sets either in one column (output #1) or on mulitple ones (output #2).
Example: I have two tables that contain identical unique ID's but different content. I want merge them into one row with all combined content.
.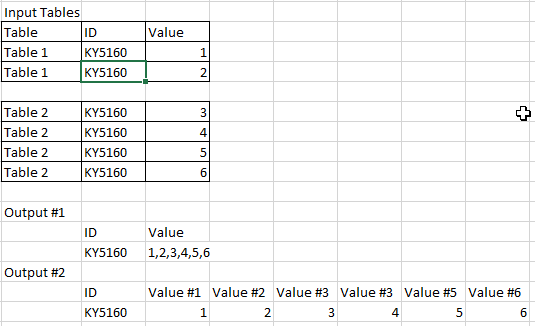 It'll be great if some of you could point me to a solution.
Many thanks in advance