Hi all
I know the title is a mouthful, but let me explain.
I have a pretty big, but functional flow. Now, I want to make it more manageable, but in order to do that, I need to be able to send a variable to the Joiner node to dynamically select what Columns I want from the second source.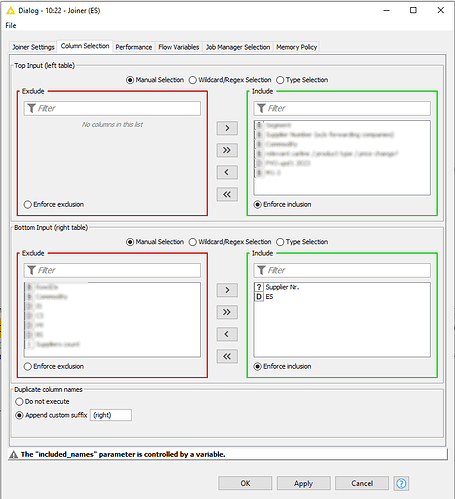 Now, I know I can control those columns using the included_names mapping to a variable, but for the life of me, I can't figure out how to add 2 (or more columns).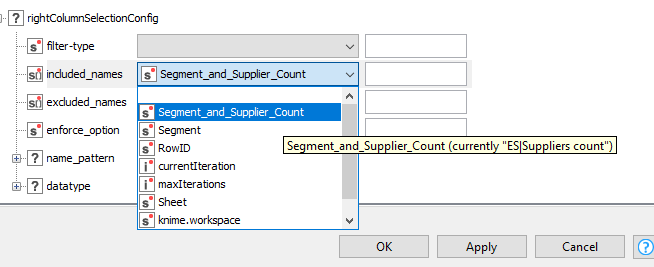 I tried using comma space ; / \ | as a delimiter … nothing worked.
Any clues? I found some old topics on the matter where in the old joiner there was a 0,1 etc option, but that's a deprecated node and I'd like to avoid using it.
Thanks.