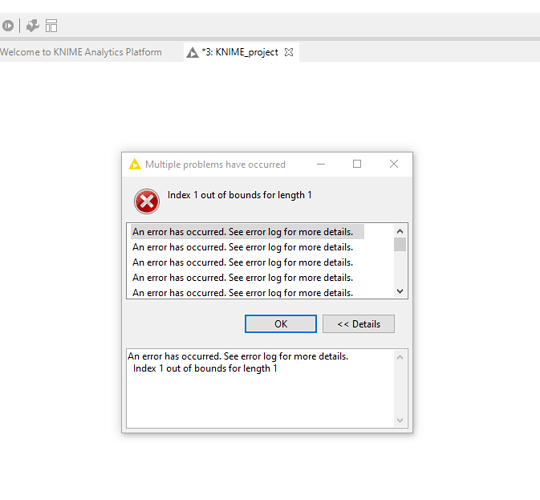 I recently installed KNIME using the self-extractor method. I keep on getting the message shown in the image attached on opening the KNIME extension. I am using a corporate laptop and hence, could not install the same using the regular windows installer.
Clicking the details button shows the below message for every error line -
An error has occurred. See error log for more details.
Index 1 out of bounds for length 1
I am very new to data science and am trying to learn KNIME as a start point.
Any help is highly appreciated.
Thanks.
–
Kind Regards,
Nilotpal