Hi,
I have eventually have identified a bug. When two (and possible more) WebDriver Factories are started, but one gets terminated before the other finishes, the consequent error is thrown:
ERROR Find Elements 9:117 Selenium data not available. Please reset the "Start WebDriver" node and rerun.
Both WebDrivers are not connected to each other. Reason for this is that the second is started with different instructions (Incognito).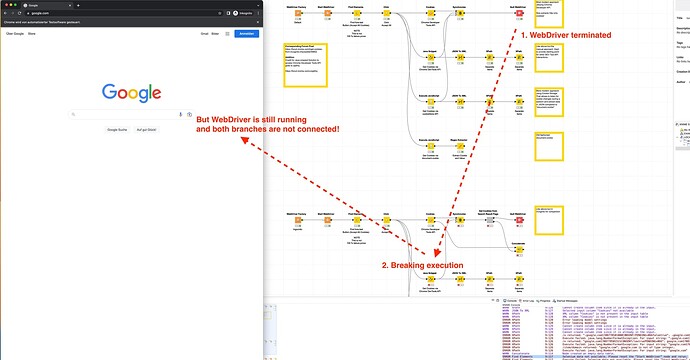 Let me know if I shall provide a testing workflow.
Best
Mike