Hi all,
I'm quit new to knime and would need some help. Please check my screenshot: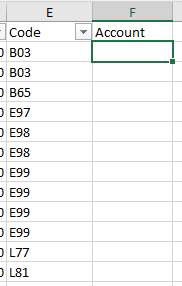 I have an existing column E "Code"
I would like to put in the Column F "Account" the following rules:
If E = "L77" then put 667901
if E = "B*" then put 603000
and in the other cases put 64733.
Any ideas how to realize that best?
Thank you in advance.
BR
Markus