Hello
I want to create new column with iteration per Id. e.g.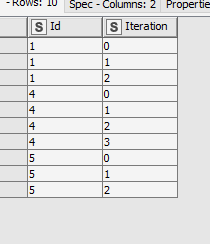 Hi @armingrudd I try this, but nothing works out. Can you show me how to do this?
Hi @pjacob
You can use a Group Loop with a Rank node . Ranking mode is ordinal.


gr. Hans
Just to make sure I have understood your issue correctly, Would you please provide your desired output as well?
Thanks


This topic was automatically closed 182 days after the last reply. New replies are no longer allowed.