Hi everybody,
if I am right, the tab "Node usage" on "Node Usage and Layout" settings window for wrapped metanode is not scrollable (compared to e.g. "Basic Layout" tab on the same window…) so one can not get to the settings for e.g. 8th+ metanode quickform node… Is this expected/desired behavior or bug?
This is how it looks like in my case - there are few more nodes to be set up below "String Input, ID 329" node…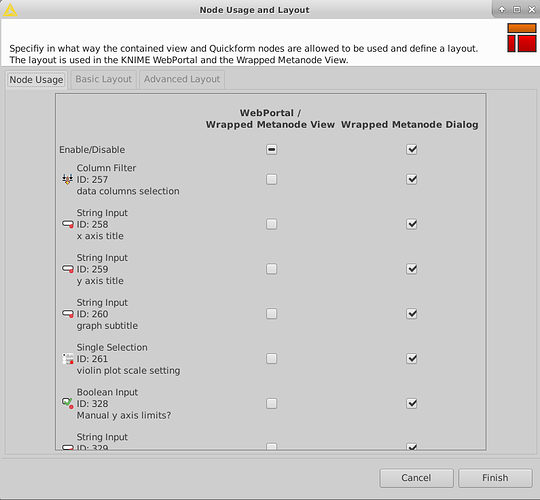 It works for me the same on Windows and Linux (Xubuntu).
Is there any other way how to set these things e.g. via some xml within the metanode? I have failed to find it so far…
Thank you in advance for any hint!
David