I am running this exact same series of nodes twice: 1) with just numeric IDs, 2) with just text descriptions of the exact same data.

On only the text run of this series, at the third Column Aggregator node (761) numbers appear at the end of my aggregated columns–but only 8 of 9 columns. These numbers are not part of any data in the system, don't relate to any IDs I am using, and do not add up to any sum within the data. (see (1907) and (2090) in row0 and row8)

I am simply using a unique concatenate with count function in the Column Aggregator. And again, I use these exact same steps in a separate run with just my own numeric identifiers without these numeric aberrations appearing.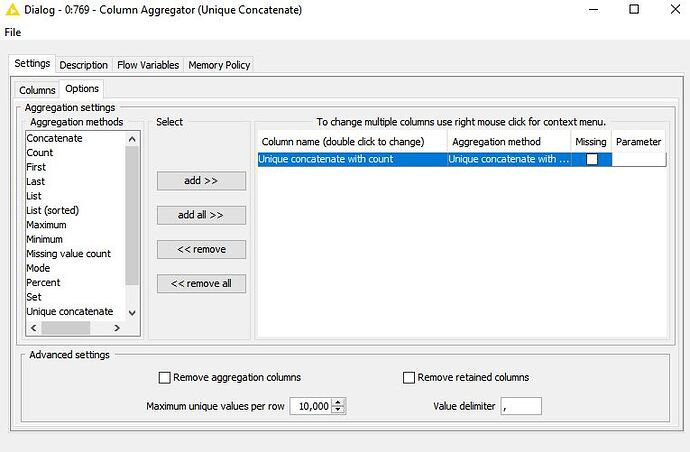 Any guess on what I need to clear this?