Hi dear all I'm Astrid, I have done a workflow for my thesis a few years ago. A few days ago I oppened it and everything worked.
But now my partner accidently deleted my hole folder where my workflow was saved… and then reinstalled the KNIME program
Now ad of the day I can`t open the file anymore.
It is an old file, a .knime file
How can I import it?
To import it has to be a .knar or a .knwf file format
Please help, thanks a lot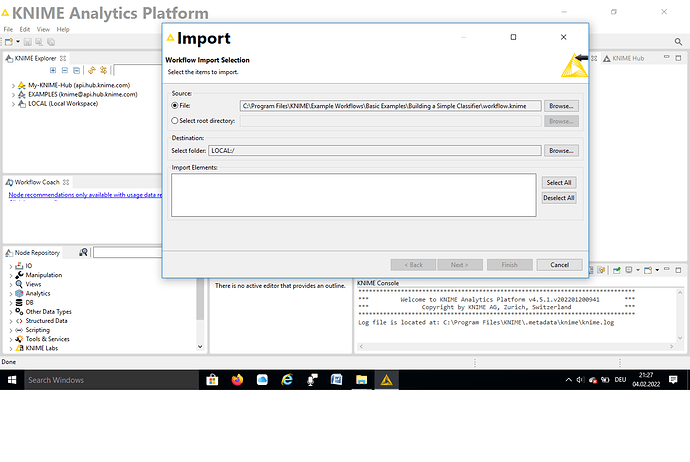 I even can`t open the Example workflow; this occurs (see picture)