Hi,
(a)I have a question that the wrong of the picture effects the next node(python script) or not.
(b)the green node means the success ,but why the node still has exclamation point?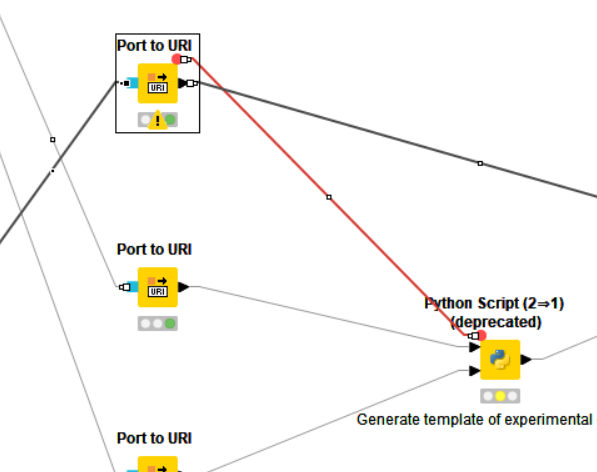 ERROR Python Script (2⇒1) (deprecated) 0:427:6 Execute failed: Traceback (most recent call last):
File "C:\KNIME\plugins\org.knime.python_4.3.0.v202011212004\py\PythonKernel.py", line 286, in execute
exec(source_code, _exec_env, exec_env)
File "", line 54, in
File "", line 27, in reportgroupingparseerror
ValueError: Unexpected line format: "<?xml version="1.0" encoding="utf-8"?>".
"GROUP" prefix is missing.