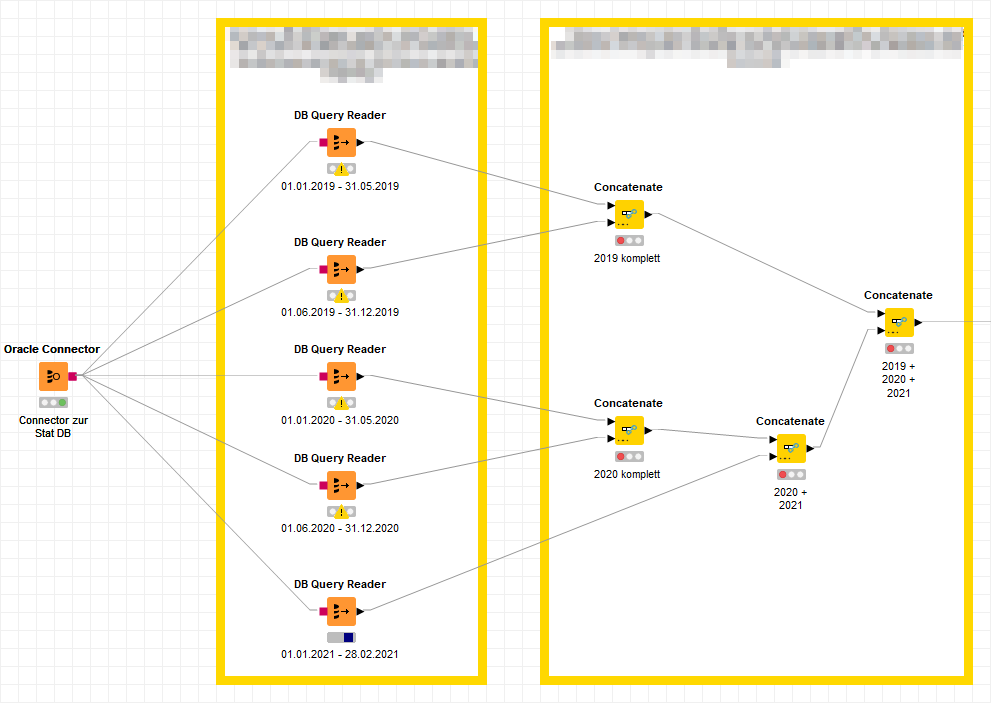 Hey there,
I am quite new to KNIME Analytics Platform. Could I get a hint why my queries with a sql statement are taking so long?
I know the amount of data within the range of more than 2 years what I want is huge (in total aprox. 2.5 million rows with 10 columns [3 - 4 calculated]), but is there another way to get things faster ?
Is looping better than splitting the queries and concatenating them afterwards? What about writing the out to disc, is this faster than writing to memory?
I hope someone can help
Thanks in advance!
Regards, Peter