Hello Everyone,
This might be a basic question but how to parametrize using flow variables for the filter options when we use 'Files in folder' filter mode ?
I need to use File Name option with Wildcard option.
The basic requirement is not to use the table to row loop to read multiple csv files.
While I can have it hard coded (like 2022), I need to make it automatic.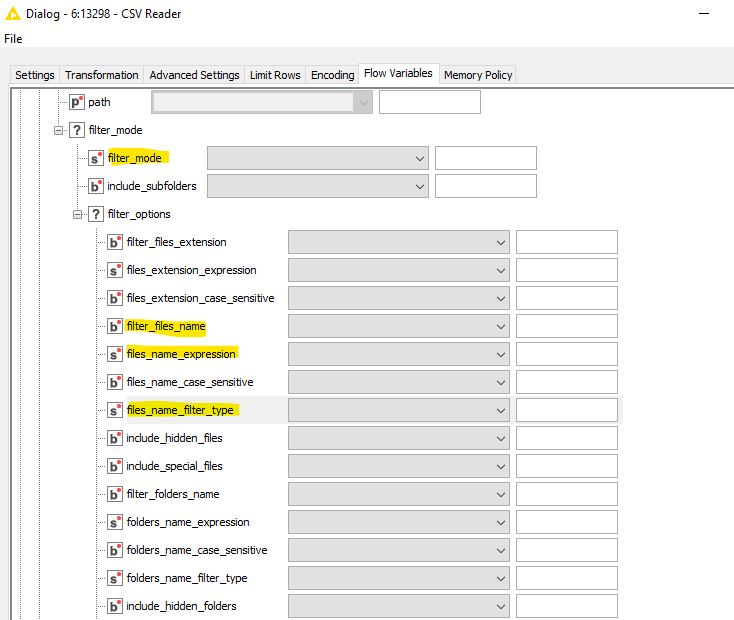 Probably these would be same for excel reader as well.
Thanks