I have a data table and would like to filter it based on user selection. I used a column selection widget to pass my selection as a flow variable. But how do i use that flow variable in a rule based row filter?
The flow variable contains the column I want to filter on.
This is my column selection widget. I selected the 3rd selection and it is converted to a flow variable: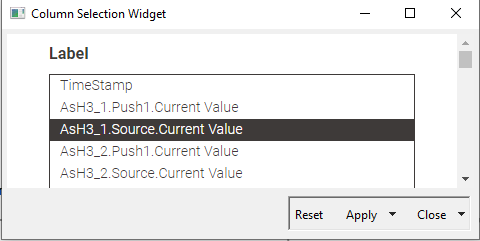 In my rule based row filter, I want to filter that column where its values are equal to 1. I tried using the following expression: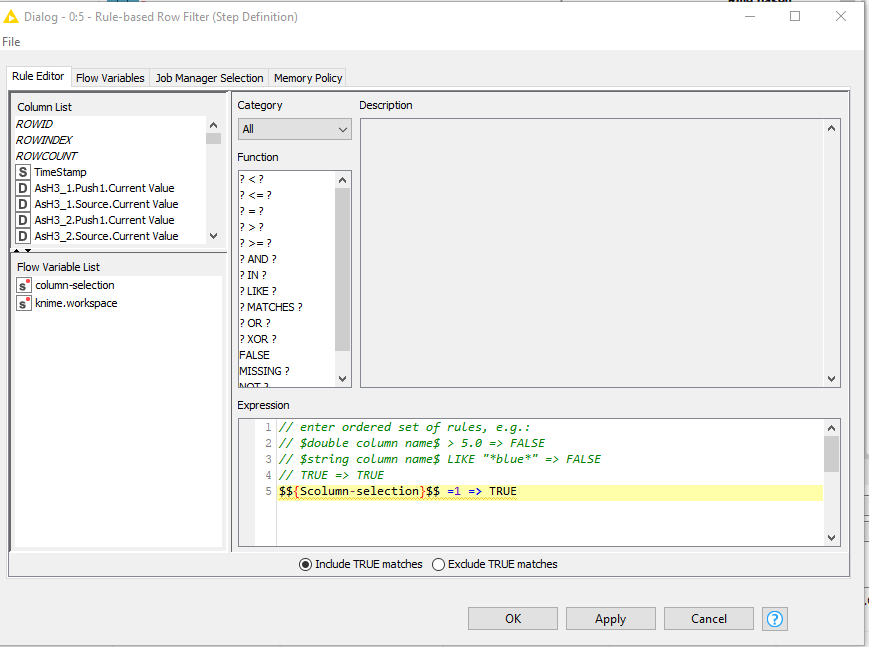 But it is not working. I think it is because it is checking if the flow variable string is equal to 1.
How do make the variable correspond to the columns and THEN filter on it?