How does one send parameter from one workflow 'calling' to another 'called'?
The calling workflow has a table as follows
Column1, Column2
1, A001.csv
2, A002.csv
3, A003.csv
I need to execute the called workflow and process each of these records. In this case it simply creates files A001.csv, A002.csv etc.
To do this, I thought I should generate some kind of loop in my calling workflow that will execute the called workflow for each record. In this example, it will be 3 times
Attached workflow is a sample only.
It sets the framework for the next step. Two issues with this are
It executes only once for now. (that's for obvious reasons, there is no loop)
It sends the whole table instead of just one record. (because the whole table goes as a parameter)
In my earlier attempts, I tried Group Loop Start, Loop End, Generic loop, Recursive loop.
My concepts of the use of these nodes are still not clear.
Heeeeelllllp!!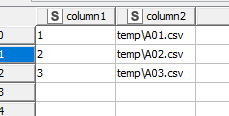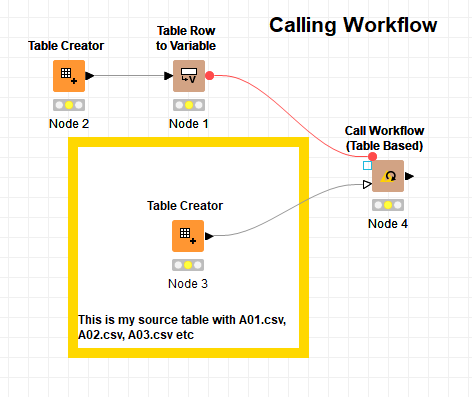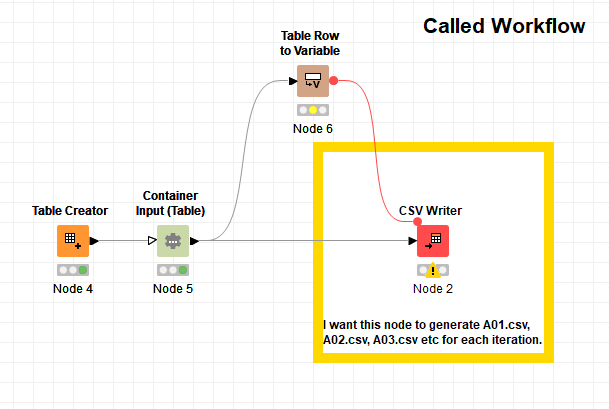 007_Calling_Workflow.knwf (11.0 KB) 007_Called_Workflow.knwf (11.2 KB)