Hey there,
I use the PCA apply with a fixed number of dimensions (let say 3) which shows a % for the information preservation (or expressed variance).
Is there a way to recover this information into a variable ? e.g. to report it later
The flow variable panel as a field for the information fraction but it returns the value in the grayed field below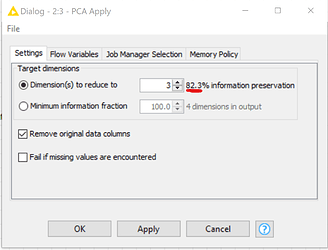 Thanks !