Hi Team,
Some of the PDB cells are garbled when it is rendered in the node's output table. We are using PbdCellFactory.create().
What I noticed is, as the size of the cell increases, the distortion is more. 1ett is rendered properly but not the other 2.
1ett - 332 K
6i49 - 756 K
7rf3 - 8.5 M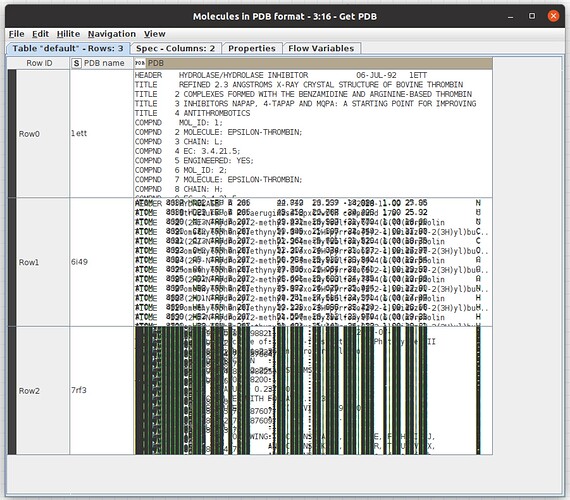 Is this a known issue?
Thanks
Ravikiran