Hi
I have 2 Excel files, one is with keywords and other with blacklisted words.
I am using Table Row To Variable Loop Start to iterate over blacklisted words
Everything works fine until I end my loop ( Loop End - Column Append)
My problem starts with Rule Engine implementation.
For now I have 4 words in my excel file with blacklisted words and in my Rule Engine Node I am doing my checks like this:

But how can I develop a workflow which checks dynamicly all blacklisted words from the Excel file without having fixed number of words? Excel with blacklisted words can have 4 or 44 or 444 words…
My workflow looks like this: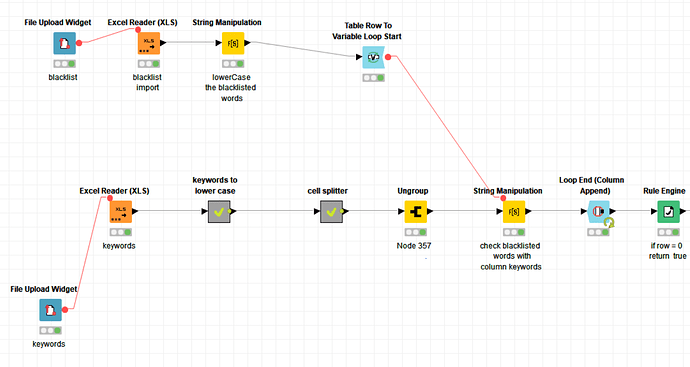 Thank you in advance!
Kind regards,
Denis