Hi!
I'm having trouble configuring the Pivoting node to work with variables. Specifically, the column I want to group by will be selected via a user component. Perhaps this question is as simple as what setting to select.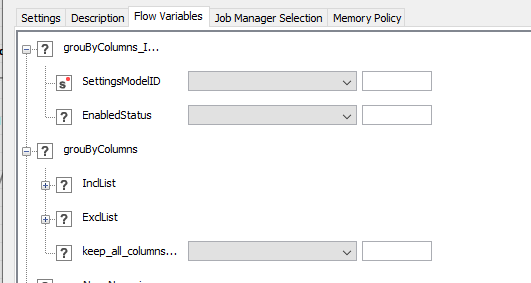 I believe I've tried every setting and have received errors. The error is:
WARN Pivoting 3:138 No grouping column included. Aggregate complete table.
It's not really clear where I should put my variable (string). When I place it in ExclList, I get the error "No grouping column included. Aggregate complete table."