First of all: I am no statistician, so I could be asking a completely stupid question here!
Is there a way that Knime can predict an outcome based on qualitative data? I notice (for obvious reasons) that a lot of the example prediction workflows use numeric data, but I wondered if there is one which may work for qualitative data, too? Below is a completely made up dataset with certain qualities of a group of people.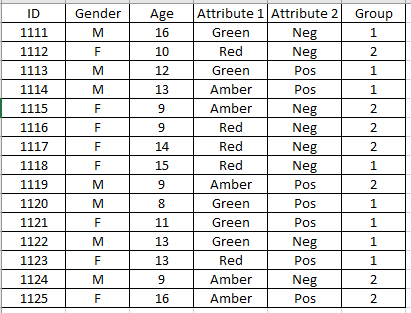 Ideally, I would like to be able to predict which group (the final column) new people coming into the dataset are likely to be in. Is that at all possible? Thanks in advance!