I have a workflow generating a pdf through a Table to PDF node, including the companion Data to Report node. This is a BIRT report. The data is from a CSV Reader (Lab) node.
When building the BIRT report, this seems to go fine, and when using the View Report-window, the report is generated according to plan when choosing View Report as PDF option. However, when executing the workflow, the pdf-file generated does not produce a readable result. The result looks like this: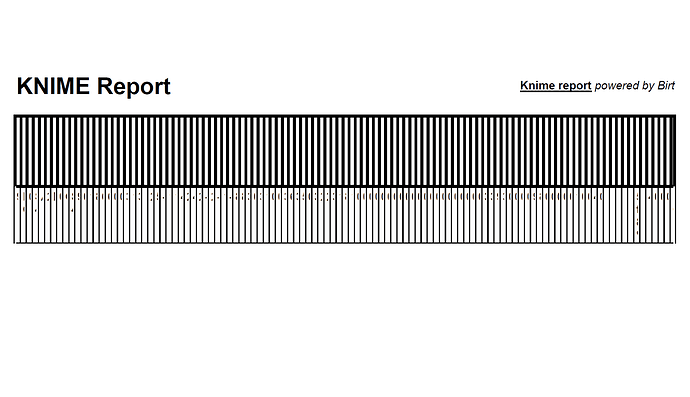 I have several variations of this workflow with these nodes in, however, tried to delete those not in use in case of interference.
Any idea how to fix this?