hi, I installed last version of knime 4.2 and it was running well. I tried to upgrade to version 4.3 and now both the versions are giving issue.
In 4.2 version when trying to install extensions getting error of contacting software sites has encountered a problem. Uploaded screenshot of error.
While opening 4.3 version, it is not opening and message received as "An error has occured. See log file." Attached screenshots and log file.
Please help.



1615963288226.log (321.4 KB)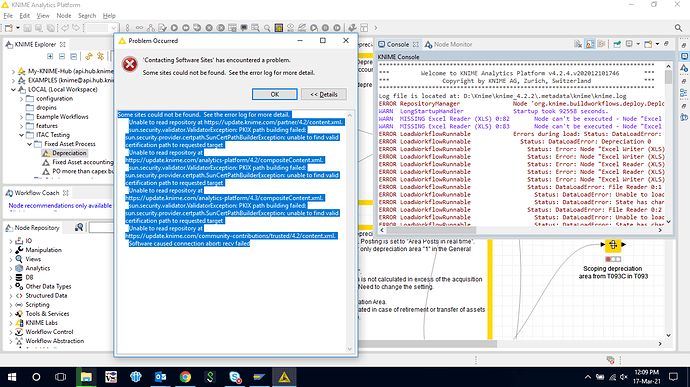 Thanks