hello everybody,
I'm trying to solve a problem but I haven't found anything on the forum.
I would like to merge two tables containing in the first one numbered addresses and in the second one the names of the authors and the number of their affiliation.
I want to match the affiliation number in table 2 with that in table 1 to assign the address to the right author to obtain the final table.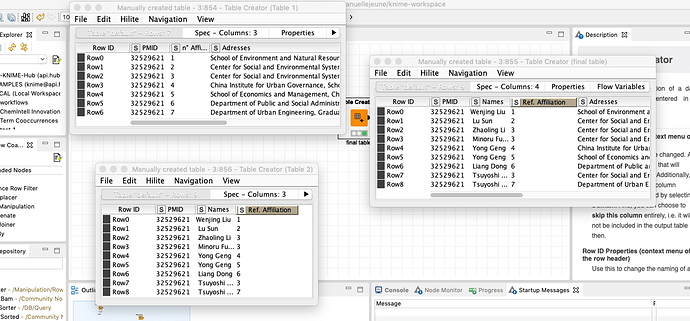 test 1.knwf
(9.3 KB)
Does anyone have an idea?
Thank you for your help,
Best regards,
Chris