Hello everyone,
I have a problem with accesing repository at https://update.knime.com/partner/4.6.
I have a machine with KNIME 4.6.3, and other with KNIME 4.4.2. and 4.4.2. is acting normal in this.
When I try to install new extensions, I get this error message: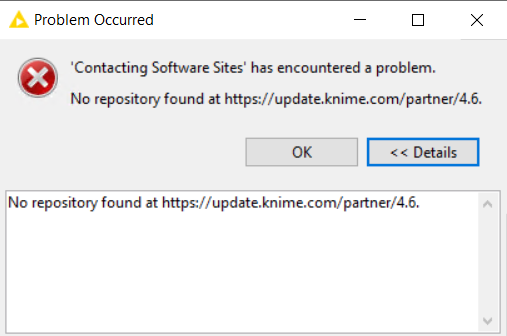 Can someone please help me with this or is this a bigger issue that you are currently resolving?
Thanks in advance.
NS