Hi guys,
I'm implementing some artificial intelligence algorithm in Knime (linear regression, MLP, random forest and so on).
An example of workflow used is this:

I have a problem with denormalization node: when predicted values are denormalized it seems the values are not in the range of original values, for example: if the value to predict is 1733, the predicted value after denormalization is 0.173…you can see the results in the pic above: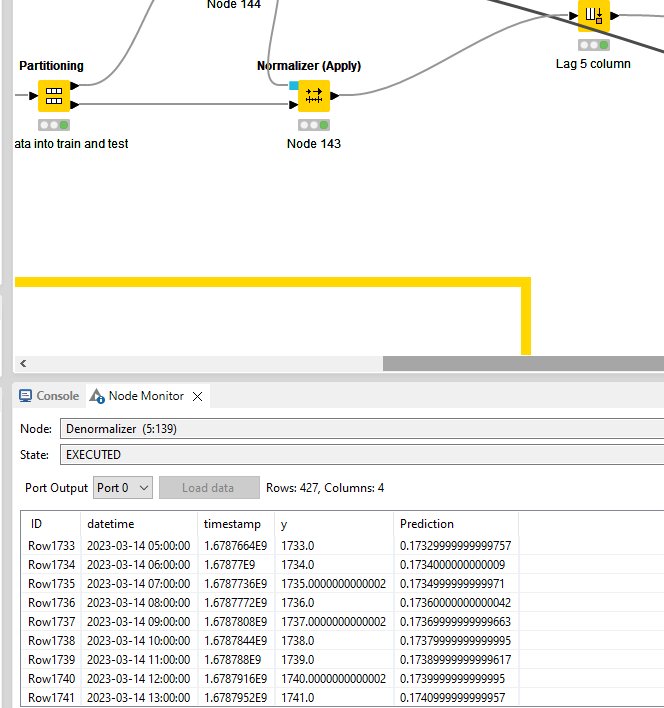 I expect the predicted value is in the same range of original values…It seems normalization or denormalization they not working correctly!
Can someone help me to understand if there is an error or a problem?
Thanks.